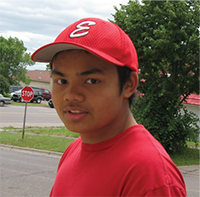 Yes, I Want To Volunteer
We could not provide the children in the East Hillside/Endion neighborhoods with these wonderful opportunities without the support of our entire community.
The East Hillside Patch is always looking for new and enthused volunteers to assist with our Mind 2 Mind youth program. If you are interested in assisting with our youth program, please complete the volunteer application form here and email it to mind2mind@easthillsidepatch.org or mail to 1406 E. 2nd St. Duluth, MN 55805. Our program director will then be in contact with you to set up an orientation.
Board members are also volunteers in our organization! Share your expertise in organizational planning and policy by joining our board of directors or serving on a subcommittee. Email info@easthillsidepatch.org for information on how to join our board of directors.
Collectively orgainizing, creating, & sustaining an equitable, safe, & enduring neighborhood