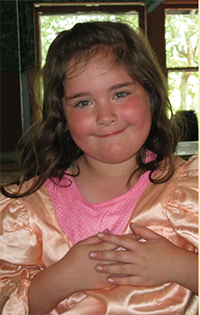 Partnerships
Colleges and Universities ~ The College of St. Scholastica and University of Minnesota Duluth students offer their time and talents as volunteers for the Mind 2 Mind youth program and other neighborhood initiatives.
Duluth Youth Agency Coalition ~ Boy Scouts of America, Boys & Girls Clubs of the Northland, Copeland Valley Youth Centers, Duluth Area Family YMCA, East Hillside Patch, Girl Scouts of Minnesota and Wisconsin Lakes & Pines, Grant Community School Collaborative, Life House, Lutheran Social Services, Men as Peacemakers, Neighborhood Youth Services, University of Minnesota Extension and YWCA of Duluth meet monthly to ensure quality youth development opportunities in our community through shared resources and programming.
East Hillside Community Club ~ This neighborhood group helped create Patch. The Community Club works with the City of Duluth and other agencies that promote community welfare and address the charitable, educational, and recreational needs of its diverse neighborhood.
The Grant Community School Collaborative ~ Provides academic, cultural, and social enrichment programming to youth, families and the community. All of the members are well networked and rooted in the neighborhood and have actively participated in a variety of common initiatives.
Health Equity Project Partners ~ A Past Project - Community organizations such as Health Care Access, Generations Health Care, St. Louis County Health and Human Services, Citizens Federation Northeast, Take Action Minnesota, and local health provider systems which helped citizens explore ways to transform the state healthcare system and minimize barriers that people were experiencing in getting their physical, mental, and dental health needs met.
Race, Culture, and Achievement Initiative ~ This important campaign brought community people together with school district administrators and staff to identify and carry out strategies to make positive changes in Duluth schools especially for diverse low-income children and youth.
Social Justice Education and Training ~ A Past Project, no longer active through Patch - This training led by Marek Fuller, a lifelong social activist and one of the founding members of Patch, promotes civic engagement and builds skills in participatory democracy and social justice organizing.
St. Paul's Episcopal Church Partnership ~ St. Paul's provides space for the Mind 2 Mind after school and summer camp program in addition to general support for the Patch community.
Collectively orgainizing, creating, & sustaining an equitable, safe, & enduring neighborhood